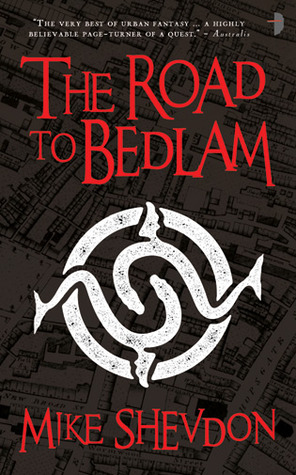 Imagine you are Nial. He recently had his life completely turned upside down finding out he is Feyre/Fey/Fairie. He barely escaped with his life after being hunted by all the seven courts of the Feyre including 'The Untainted'. You think he should have earned a well deserved break, right? Our poor friend doesn't get off that easy.

He just starts getting comfortable when the other shoe drops. He's training to be a warder. He's not great but he's also not an absolute disaster. He's settling in the cottage with Blackbird and has even found a way to get to see Alex, his daughter. Then Nial and his ex-wife get notified of a tragic accident at Alex's school. Three girls are dead including his daughter. He mourns, he is heartbroken,and has become despondent, but one day for no explainable reason he searches in the mirror for his daughter more out of hopeless grief than any real belief he will find her, but he hears her…

Nial brings down a fury of weather freezing the summer day with frost for miles around the cottage in a pull for power to pursue Alex's location. He is crazed and only snaps back when he realizes he is hurting Blackbird. He has also brought attention to their hidden location not only to "The Untainted" but a human faction that would shut away and control Nial. This is what his Warder commander informs him of in a rush evacuation, but also tells Nial that this is who probably has his daughter. He forces Nial to confront the fact that the tragedy was likely caused by his daughter coming into her Feyre powers. Unfortunately, not all human/feyre that first exhibit their abilities get to do so in a safe way. What does humanity do with them? There are many psychiatric hospitals out there for the people who are crazy, can't fit in…and can be a danger to themselves and others.

This is the story of a father in search of his daughter despite safety or the common good. The Untainted, the Feyre Court, and secret government agencies all play their part. Mike Shevdon does a wonderful job. This was a joy to read. It has the right mix of dry humor and intrigue. This was the delectable treat slipped in with other reads. I highly recommend it especially to anyone who likes intrigue, mystery and the Feyre. If you like audible books Nigel Carrington narrates a wonderful version.