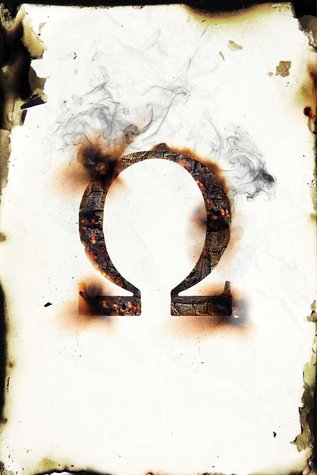 'The Fire Sermon' is Francesca Haig's debut and first book in her dystopian trilogy.  It takes place after The Blast.  The ruins of cities are left to fall apart empty and quiet. Fear surrounding them comes from old stories of radiation and The Council forbids all from entering them.   In this new agrarian society people are always born in twins.  One twin is the Alpha and the other a disfigured Omega.  The Omega's are cast out of their families as soon as they are identified.  In cases where the impairment is obvious it takes place at birth.  The child is sent to live in Omega settlements where other Omega's raise them or they are sent to Orphanages.   Omega's, if they can afford to, willingly take kids since they are barren – disparagingly referred to as the dead-end of the human race, but some Omega's are not so obvious.  Their disfigurement is invisible.  The Seers, those that see the future and past, are feared and reviled by both the Alpha's and Omega's partially due to their ability to hide in plain sight.  When Cass and Zach were born no one could tell which was which.  It created a strong bond between the twins since the other children wouldn't play with them and even their own parents held them at arm's length.  Afraid and attached to her family, Cass hid who she was until she was thirteen, but it built a fear and resentment in her twin that had significant consequences.
The book is an easy listen. The piece to this series that is unique is the Alpha and Omega twins.  If you hurt one you hurt the other.  Consequently, if you kill one you kill the other.  The idea of engaging in warfare and rebellion becomes complicated when taking out your enemy also reduces your own forces. Cass, our main character, is likable.  She is a teenager for a portion of the book but the larger portion is centered on her life at approximately nineteen. As an Omega, who is either in captivity or on the run, she barely notices her or her compatriots appearance because they are dirty, and while a romance exists it isn't a focus. I found this refreshing.
The drawbacks are the beginning is slow to build and it is predictable.  As Haig introduces you to her world and provides us with the necessary backstory for Cass and her twin, Zach, there is very little action.  If you are impatient it will be hard to get through the beginning of the book.  I could also see the big reveal about half way through the book.  I'm sure there are others who will see it sooner than I did.  It is young adult fiction, however, and if I was picking this up as a teenager, who had not already read a large amount of dystopian literature, I think I would be more impressed.  It still held my attention and I am curious to see what the next installment of the trilogy has to offer.  Haig's writing was good and I think there is potential in it.
I did like listening to this book.  I believe 'The Fire Sermon' lends itself to the audio format.  It has twists and turns but you are not going to miss huge chucks of the plot if you get distracted for a moment  It's perfect for doing errands or driving to work.  Lauren Fortgang narrates the audible version and she did well.  She wasn't overly dramatic and had no trouble differentiating her characters.  Usually a narrator can do one character well but as you add characters it's hard not to make one of them either annoying or indistinguishable.  Fortgang had neither problem.
Audible provided this audio book to me in return for an honest review.
 (Click the link above to go to the site and listen to an audio clip)