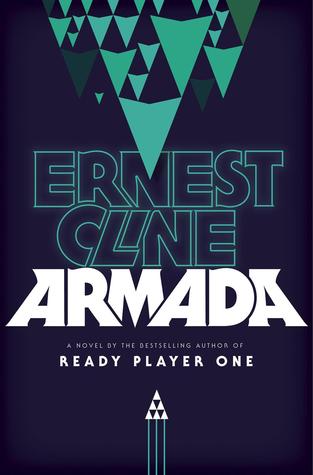 Is this an amazingly fun book?  Yes.  The references make my inner sci-fi nerd happy. I enjoyed every single reference I caught.  I'm not ashamed to say I'm sure I missed some.  I kept waiting for Cline's main character Zack Lightman to figure them out.  He didn't disappoint, Lightman Jr.  is no dummy.  His mother didn't suffer a fool.  She's a gamer herself.  That said, is it original and going to go down in literary history?  Probably not.  Is the question of it being similar to 'The Last Starfighter' valid?  Yes.  That doesn't mean it isn't good.  In fact any person who enjoys sci-fi or gaming will find reading this time well spent and smile.  I did say or.  I'm not a gamer.  I know the basics but this isn't just for sci-fi or gamer fans.  It's for both and even people who aren't well versed in the 1980's.   This is fun.  There will be haters out there who expect more, who will say they could have written it, there will even be people who say Cline is only rehashing what made him great.  I couldn't care less.  I loved this book and Will Wheaton's narration.  Thank you, Cline, thank you very much.
Zack Lightman is the son of a gamer, actually two gamers.  His dad died when he was young and he knows little about him from personal experience.  He did, however, get to dig though the ridiculous amount of memorabilia his mom kept.  This eighteen year-old kid works at a Game store, and plays 'Armada' every minute he can.  The kid lives in the past.  He knows everything about the eighties movies and games his dad liked.  It's an obsession.  He wears his dads clothes.  You could say there is an unhealthy attachment to a dad he never knew.  He knows it's a problem, but he didn't realize how big of a problem until he starts seeing things that can't possibly be true.  When he's at school he sees aircraft flying through the sky from 'Armada'.  He looks around his class to see if anyone else see's what he's seeing.  They don't.  Is it real or is he going crazy?  He read his dad's journal.  Is he going insane like his dad?  Is he destined to be a conspiracy nut?
No, I'm not going to tell you.  You are going to read the book and you'd hate me if I told you.  If you want the cheat codes read someone else's review.
I listened to Will Wheaton's narration.  If you listened to 'Ready Player One' you know he's skilled.  He handles multiple characters with ease, but the best part of his narration is that he is in tune with Cline's humor.  I didn't read it.  I can't say if I would have enjoyed it more or less if I didn't have Wheaton's interpretation.  I can say there are books where a narrator adds to the enjoyability of the book.  I believe this is one.
There are many things that make this book good; the father son theme, the possibility for a kid who looked like he was throwing his life away making good, the friendships, and the references.  Oh, the references… They are so good.  Reading the book you will feel the likeness to many books/movies/games; 'The Last Starfighter,' 'Contact,' and 'Ender's Game' to name a few.  What makes it clear he's not plagiarizing anyone is Cline not only recognizes them but honors them.  He knows what he's doing.  He's not trying to take credit for the original ideas.  He wants you to figure it out.  He loves these cultural icons as much as anyone.
My advice is to read it/listen to it.  Don't take anything too seriously.  Start the book recognizing it is meant to be fun.  Turn off your inner critic and indulge.